Photosynthesis lab
Purpose of experiment: We did this lab to find out how photosynthesis works and what different things affect it. I wasn't hear for the lab but from looking at other peoples work it seemed very informational and I would have liked to see it. Photosynthesis works by plants taking in things like water, Co2, and light and converting them to glucose which the plant uses for food.
Monocot vs Dicot project
9/20/18
9/21/18
9/24/18
The purpose of this experiment was to learn about monocots and dicots and to see how plants grow.

The mung bean is a dicot because it had two cotoleydons. Corn is a monocot because it only had one cotoleydon.

​

Predictions
I predicted that the mung bean would be a dicot because I saw it get two cotoleydons. I predicted the Coen would be a mini cot becsuse it appeared to have a net root system.
Observations
I noticed that the root grows before anything. I also learned how hardy plants can be. They can withstand things like chemicals and harsh conditions. Some of the things that I thought plants need to thrive are sometimes not needed. Plants can get nutrients from many different things.

My plants did really well. I put them in the sun and gave them lots of water. I gave them the best conditions I could and it worked well.
​



Powered by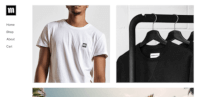 Create your own unique website with customizable templates.